CUSTOMIZED SOFTWARE FOR APPLIANCE REPAIR
Apollo ERP streamlines and fully automates your business processes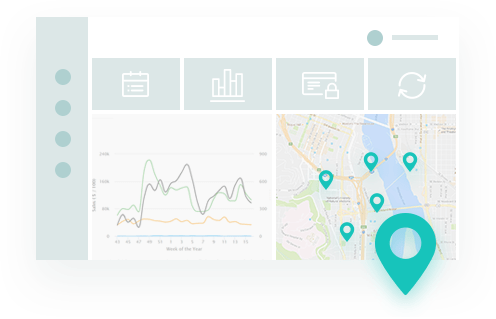 The online dashboard gives you an overview of your business. It includes jobs, sales, estimates, profits, and closing ratios. The map feature allows you to see all your job requests on a map.
Fully automatic ranking system stimulates more sales by generating a real-time competition based board of your employees.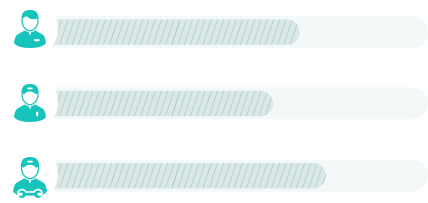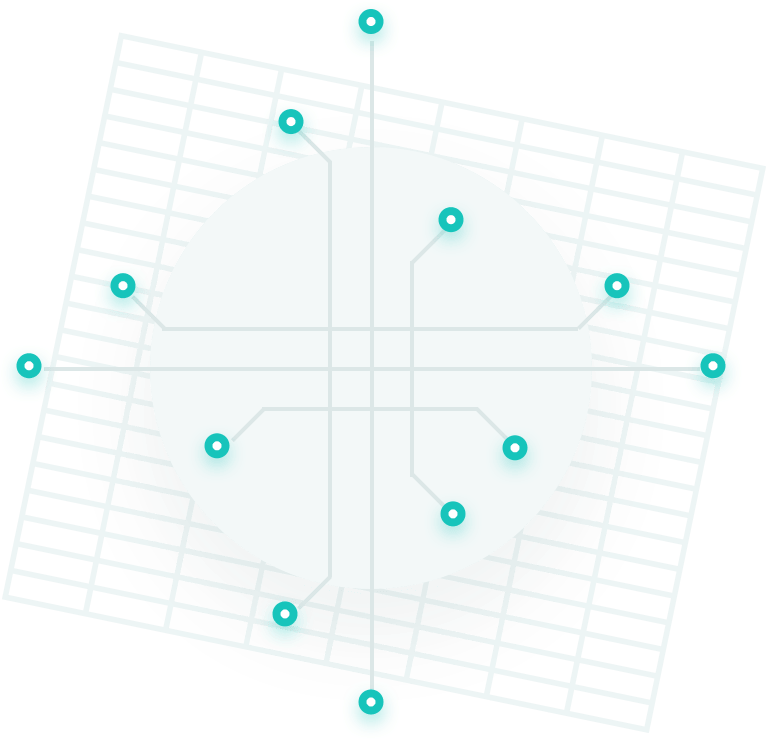 The funnel allows you to see and manage the transition from a lead to a customer. You can see all the opportunities, past jobs as well as track customer history and feedback.
Apollo Appliance Repair ERP helps identify customers and opportunities for your business.Analyzing customer data within our system helps to identify potential places to focus your marketing efforts.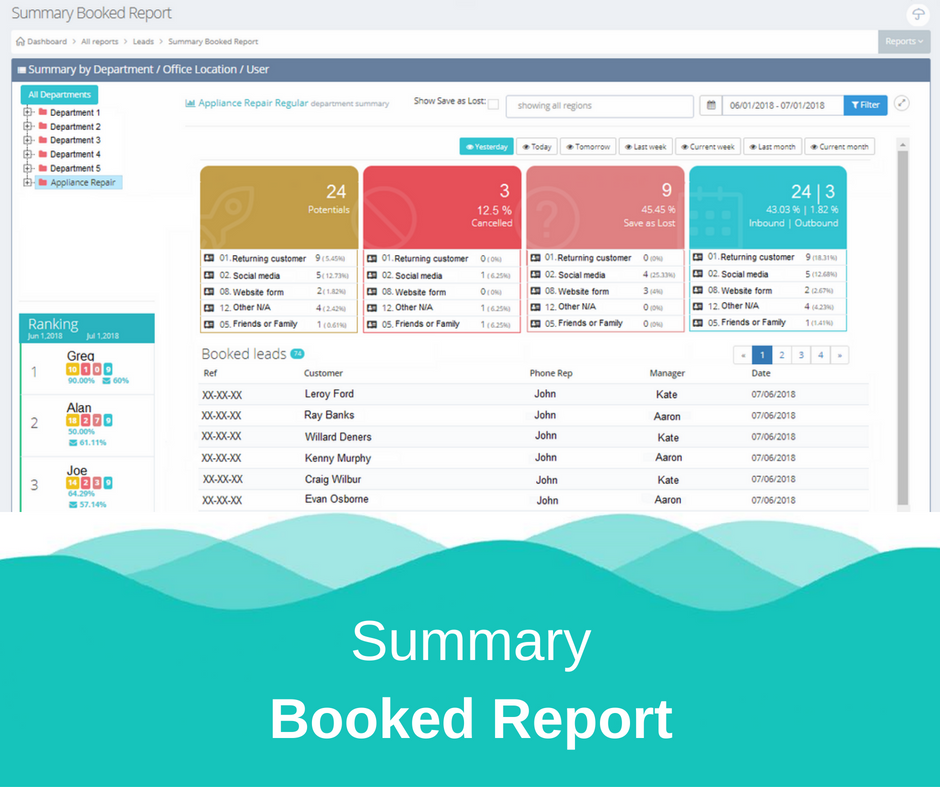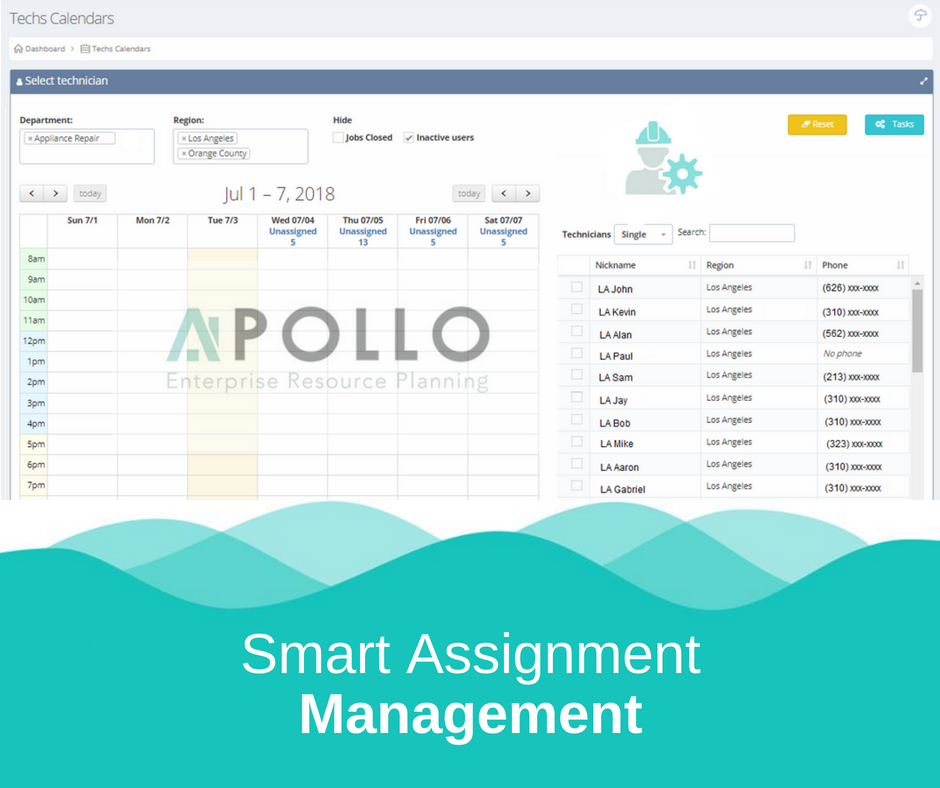 Smart Assignment Management
You can assign different roles to your employees, at the same time controlling what access each of them has.
The beauty of Apollo ERP is that everything about it can be customized.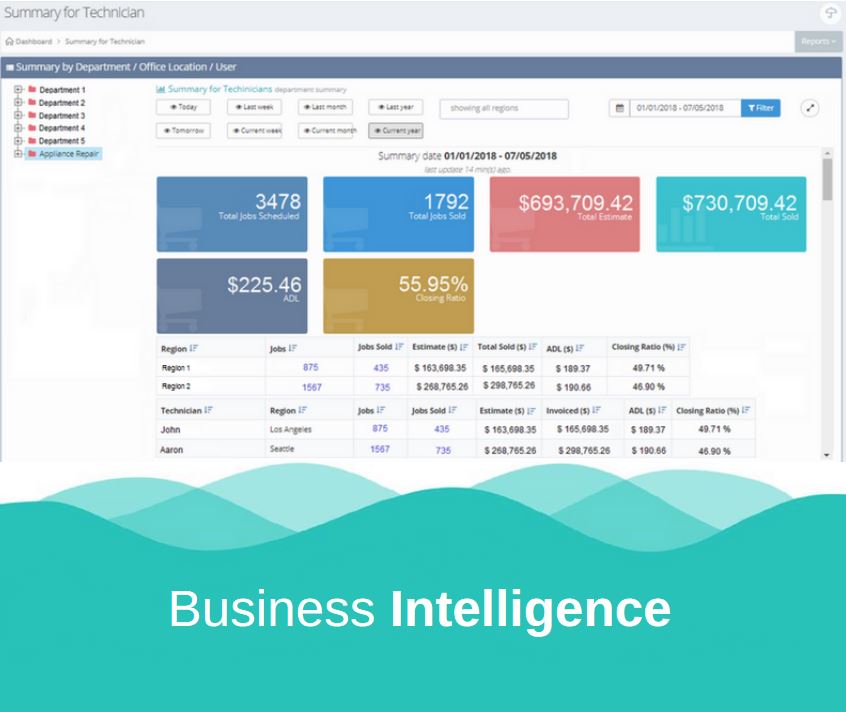 Business owners know that one of the essential things to developing business is good customer relations. When your business starts to grow, you want to make sure that you're keeping up with essential information about your customers, and Custom Reports by Apollo ERP can significantly help with it.
Apollo ERPis a useful solution to meet your organization's needsin automotive and effective management of all aspects of assignments. We take care of all our clients and ready to skyrocket your sales.
See what people are saying.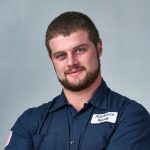 As an owner who also works on the field, I have to keep track of everyone on my team on the go. With Apollo ERP I can save time and money by getting a simple, yet extensive overview of my business whenever I need. "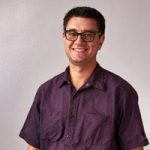 "I work in New Jersey while our office call center is located in California and Arizona. After I completed training for Apollo ERP, I can easily stay in touch with phone reps anytime. It's very convenient. "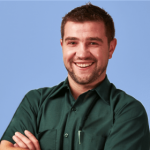 "I've never had experience with Facebook or Google Ads, but with Apollo ERP I feel confident about my marketing dollar. It's helped me and my team of three techs, to have a consistently full schedule. "
Ready to streamline your business?
Please fill out the form to talk to our Account specialist and request a demo. We would love to show you how Apollo can take your business to the next level.